Derbyshire is a wonderful place to live. Our county has stunning countryside, amazing history and of course, fabulous people.
Five reasons to live in Derbyshire
It offers a mix of thriving towns, a busy, buzzing city and beautiful countryside
It is one of the most affordable places to live in the country and the perfect place to buy a house.
Some of the best schools in the country – both state and private
Super-central location – so family and friends are never far away
The home of the Peak District – need we say more?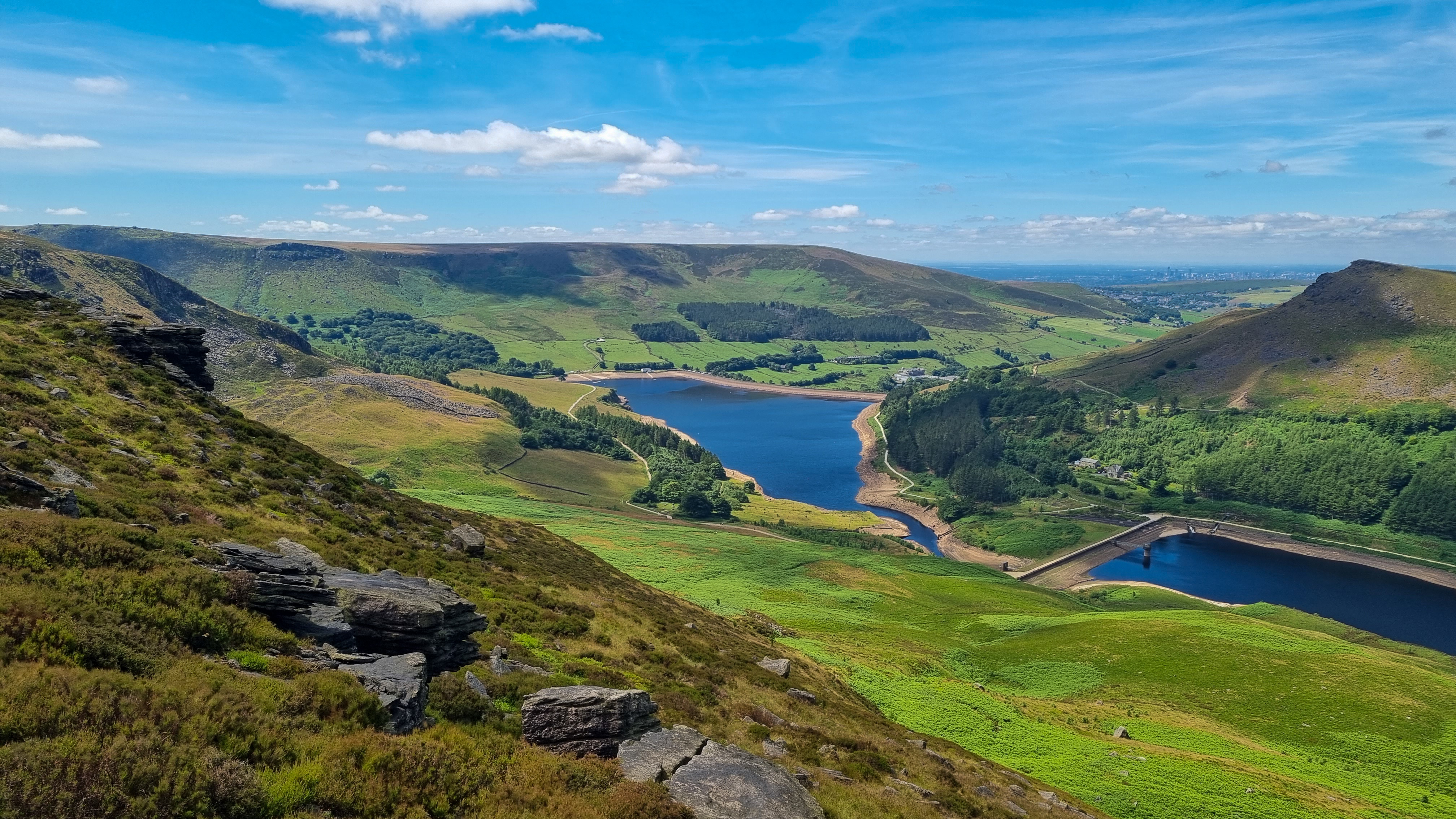 "…whether you love the tranquillity and unrivaled beauty of our countryside landscapes, the noise and action of the city, a quiet coffee while out on a walk or dinner in a bustling urban center, we have it all!"
- Dr Mark Broadhurst

Beautiful countryside landscapes and multicultural city life
Derbyshire is an area of great natural beauty with rugged, peat-covered moorlands and magnificent limestone dales, with picturesque towns and villages, historic churches and some grand houses. It is the location of Britain's first National Park - the Peak District National Park, a popular place for walkers and climbers.
Derby itself offers the best of both worlds – multicultural city life on the doorstep of a stunning rural environment. Whether you enjoy your shopping or leisurely sightseeing trips, Derbyshire's lively towns offer a delightful array of attractions.
Train
Direct rail services to a large number of destinations including London, Birmingham, Sheffield, Newcastle and Cardiff
Derby to London in less than 3 hours
Derby to Birmingham in less than 1 hour
Derby to Sheffield in less than 40 minutes
Derby to Newcastle in less than 3 hours
Derby to Cardiff in less than 3 hours
Bus
There are bus services to all areas of Derby and a large number of destinations in the surrounding areas.

There is a Select Convenience store with café facilities inside the bus station as well as an information office, seating and public toilets including disabled facilities.

There is one park and ride site at Derby Pride Park. The cost is £3 per day and covers up to seven people on one ticket.

Bus services from bus stations and the city center go to the train station forecourt.
Air
The nearest airport to Derby is East Midlands Airport at Castle Donington, just 25 minutes from Derby.

​​​​​​​The Skylink bus service operates 24 hours a day, 7 days a week from the city centre to East Midlands airport.
For more information on transport around Derby, visit the Derby City Council website.
Derby cathedral
Museum of Making at Derby Silk Mill
Derby Computer Museum
Oxygen Free jumping Derby
Normanton Park
Chester Green
Denby Pottery Village
Cathedral Greens