The Team Derbyshire Healthcare Promise brings together an agreed set of commitments that employees can each expect from the Trust and give in return. Click on the image below to view the Promise in full screen.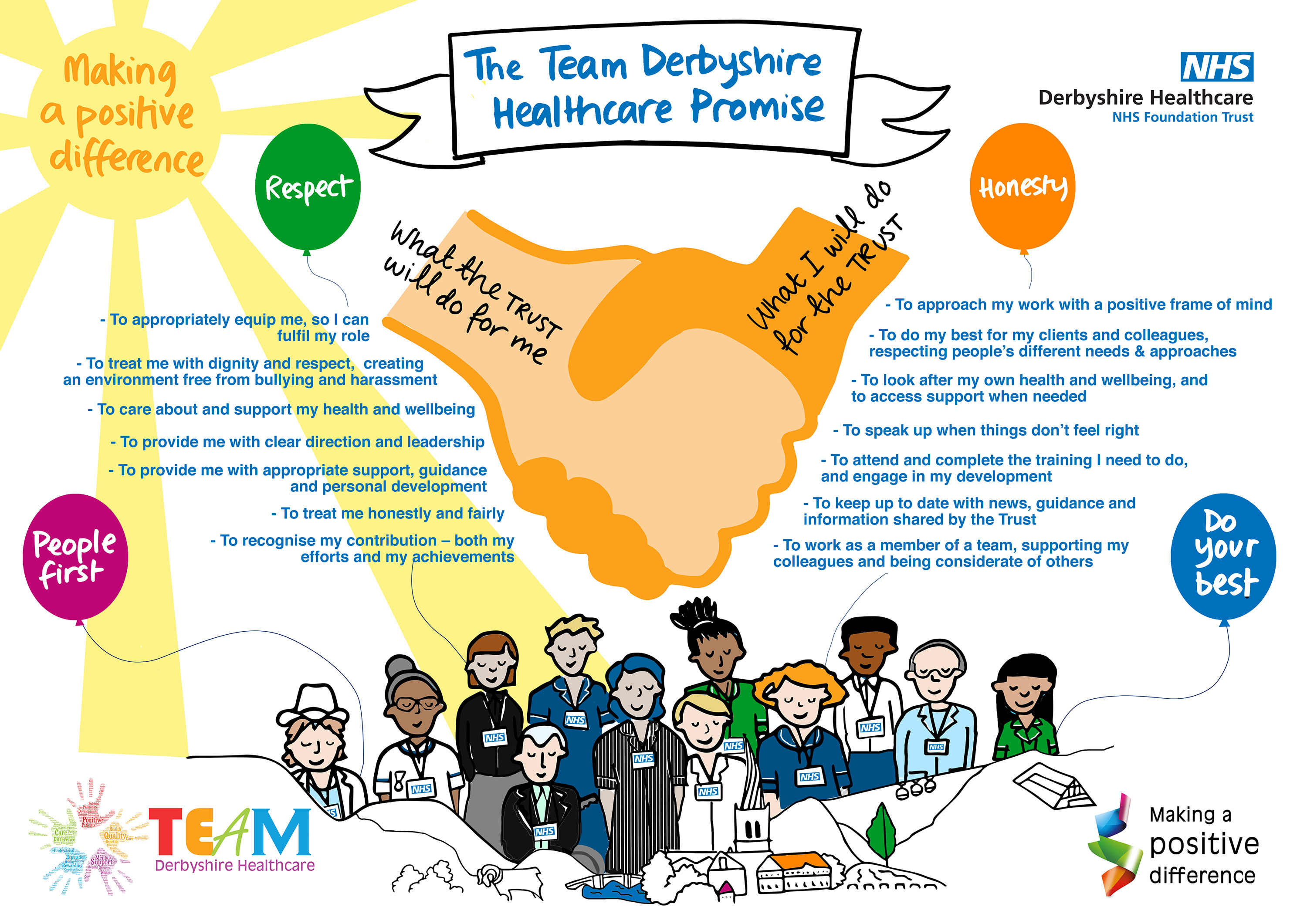 There are two sets of commitments under a handshake – reflecting the agreement that is being made by Trust colleagues through the Promise.
Set amid a Derbyshire landscape, where we are all working to make a positive difference, the Promise brings all Trust colleagues together, no matter what their role or position within the Trust. The balloons represent each of the four values that we are committed to.
The Promise has been developed with the involvement of colleagues across all of our services.

What the Trust promises to do for me
To appropriately equip me, so I can fulfil my role

To treat me with dignity and respect, creating an environment where bullying and harassment is not tolerated

To care about and support my health and wellbeing

To provide me with clear direction and leadership

To provide me with appropriate support, guidance and personal development

To treat me honestly and fairly

To recognise my contribution – both my efforts and my achievements.

What I promise to do for the Trust
To approach my work with a positive, 'can do' attitude

To do my best for my clients and colleagues, respecting people's different needs and approaches

To look after my own health and wellbeing, and to access support when needed

To speak up when things don't feel right

To attend and complete the training I need to do, engaging in my development

To keep up to date with news, guidance and information shared by the Trust

To work as a member of a team, supporting my colleagues and being considerate of others